Trang chủ
News
Leader of Kien Vuong receives the title of Best Entrepreneurs of HCMC Industrial Park 2017
News
Hot news
Leader of Kien Vuong receives the title of Best Entrepreneurs of HCMC Industrial Park 2017
07/04/2022
The honoring ceremony of "Best Entrepreneurs of Export Processing Zones, Industrial Parks and High-Tech Parks of Ho Chi Minh City in 2017" is held with the meaning of encouraging and praising entrepreneurs of the Export Processing Zones - Industrial Park and Hi-Tech Park of Ho Chi Minh City who have achieved excellent achievements in production management, business, leadership, organization to fulfill business plan targets, making the business grow more and more each year, in parallel with protecting environment, take care of employees, contribute to social security and community, and fulfill obligations to the State. This year, the ceremony honors 49 entrepreneurs of Export Processing Zones - Industrial Parks, and 7 entrepreneurs from Hi-Tech park.
This is the first time that Kien Vuong Company's representatives participate in the review program and was honored to be awarded in 2 positions in the list of 49 best Entrepreneurs of Ho Chi Minh City's Industrial Parks - Exporting Processing Zone in 2017. Representatives from Kien Vuong Company include: Mr. Nguyen Huu Qui ( Chairman of the Board of Directors) and Ms. Nguyen Thi Thu Hien (Vice Chairman of the Board of Directors). This is not only a pride for the Leaders, who have led and run the business to achieve remarkable results, but according to Mr. Le Hoai Quoc - Head of the Management Board of the Hi-Tech Park in Ho Chi Minh City - says at the ceremony: "A strong entrepreneur means a strong business". That shows that Kien Vuong Company has now achieved a certain position on the business map in Vietnam in general and in Ho Chi Minh City in particular. The title of "Best Enterprise of 2016" as well as "Best Entrepreneur of 2017" will open up many opportunities in business cooperation, and at the same time support to promote the image and brand of Kien Vuong to the other businesses in the Industrial Parks and Exporting Processing Zones of Ho Chi Minh City.
This year's honoring ceremony gathers many leading entrepreneurs from various industries: mechanical engineering, electronics, fine processing and foodstuffs, textile industry, aquaculture, construction, printing, packaging, plastics, paints, medical equipment... and other trade and services; In addition, there are the presence of a number of FDI enterprises and hi-tech park enterprises.
Going through the process of reviewing the Entrepreneurs present in the list, 49 Best Entrepreneurs have to meet the following criteria: Business leaders in terms of revenue and profit must meet or exceed the set targets of the business plan; Business leaders operate in accordance with the laws and regulations of the City and the Management Board (on fire safety, environmental safety, labor safety...); Fulfill tax obligations; Taking care of employees' lives, welfare, contributing to ensuring social security; Promote corporate social responsibility through volunteering and community activities; Interest in improving technique, technology and management.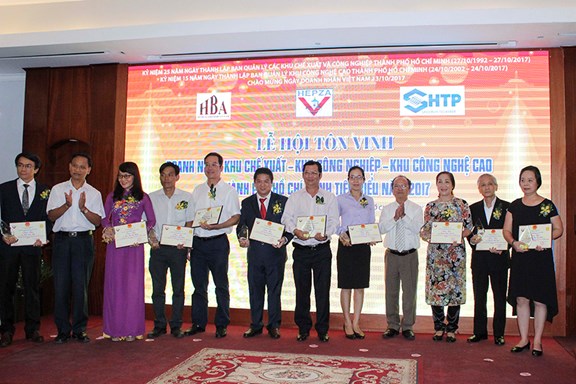 ---
Another news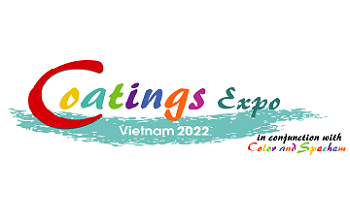 Kien Vuong participates in the INTERNATIONAL EXHIBITION ON PAINT AND PRINTING INK
For the first time, Kien Vuong Company participated in Coatings Expo Vietnam, the exhibition took place in 3 days, from August 3 to 5, 2022 at SECC, District 7, HCMC. This is the most notable annual specialized trade event in Vietnam for businesses in the field of coatings - Ink to meet and exchange. Coming to this exhibition, Kien Vuong brought solutions for raw materials, technical support in the field of coating and printing ink production, introduced product lines from 2 suppliers, Dow Chemical and Chemours.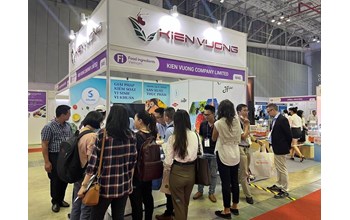 Kien Vuong participates VIETSTOCK and FOOD INGREDIENTS
Following the success of the International Exhibition on Coatings and Printing Inks (Coatings Vietnam 2022), Kien Vuong recently participated in 2 booths at the Exhibition of Livestock, Animal Feed and Meat Processing at the same time. in Vietnam (Vietstock 2022) and Vietnam International Exhibition of Ingredients, Food and Beverages (Food Ingredients 2022)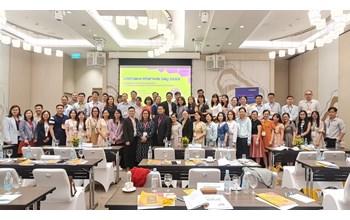 Kien Vuong cooperates with Merck to organize a pharmacy seminar on drug registration and preparation
For the first time after more than 2 years of Covid, Kien Vuong Co., Ltd., together with Merck, restarts again the seminar program, and this time the topic is "Trends in drug registration and development of liquid drug formulations and sterile." with the purpose of introducing and updating to the pharmaceutical customers in Vietnam about: the trends in registration in the world in general and in Vietnam in particular, the problems in drug registration, selection of preservatives and standard solvents in the pharmaceutical industry, and issues relating to the shelf life of product materials. The seminar was held on March 15, 2023, at Le Meridien Saigon Hotel (3C Ton Duc Thang Street, Ben Nghe Ward, District 1, Ho Chi Minh City)