News
Hot news
Kien Vuong participates in the INTERNATIONAL EXHIBITION ON PAINT AND PRINTING INK
09/08/2022
For the first time, Kien Vuong Company participated in Coatings Expo Vietnam, the exhibition took place in 3 days, from August 3 to 5, 2022 at SECC, District 7, HCMC. This is the most notable annual specialized trade event in Vietnam for businesses in the field of coatings - Ink to meet and exchange. Coming to this exhibition, Kien Vuong brought solutions for raw materials, technical support in the field of coating and printing ink production, introduced product lines from 2 suppliers, Dow Chemical and Chemours.
The event created an opportunity for manufacturers, raw material suppliers, distributors, buyers and technical experts in the Coatings - Ink industry to meet face-to-face and discuss business with each other, study the latest technological processes, exchange experiences with industry leaders and build a strong network of partners in Vietnam.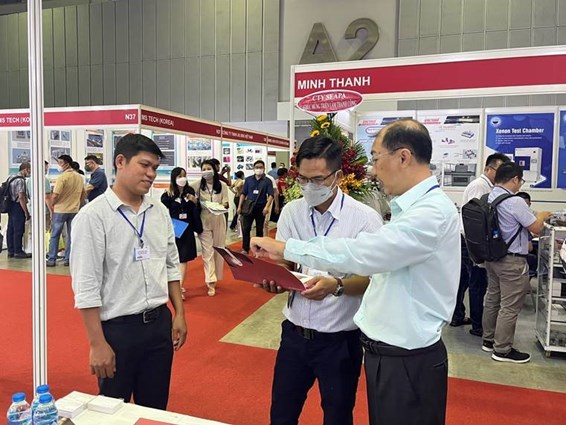 During 3 days of the event, the International Exhibition and Conference specialized in coatings and printing ink in Vietnam has attracted the great attention of thousands of domestic and foreign visitors to visit, exchange and experience. At the same time, there are more than 10 specialized seminars held, led by leading experts, providing opportunities to update knowledge for businesses in many different fields.
Attending this exhibition is also the opportunity to update more about the market through specialized seminars and visiting and interacting with other partners at the exhibition. Hopefully in the future, Kien Vuong will have the opportunity to participate in specialized exhibitions with more diverse fields to promote Kien Vuong brand to customers and partners.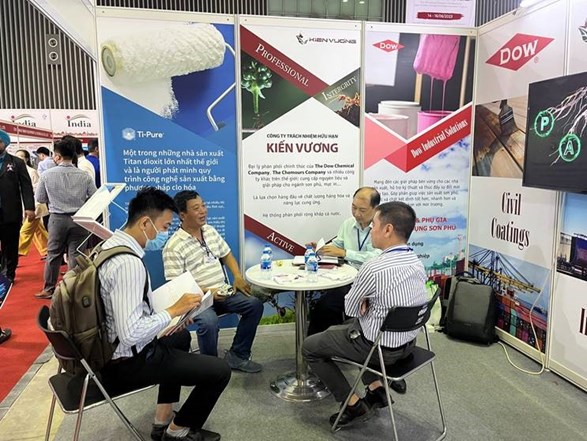 Mr. Nguyen Tuan Cuong - General Director and Mr. Tu Vi Thanh - Deputy General Director of Market Development welcome representatives of Dow Chemical to visit Kien Vuong booth at the exhibition

---
Another news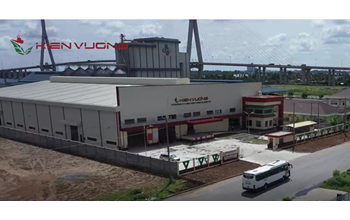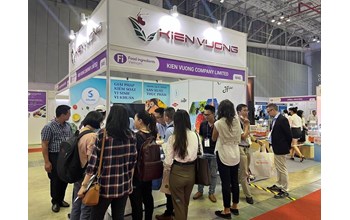 Kien Vuong participates VIETSTOCK and FOOD INGREDIENTS
Following the success of the International Exhibition on Coatings and Printing Inks (Coatings Vietnam 2022), Kien Vuong recently participated in 2 booths at the Exhibition of Livestock, Animal Feed and Meat Processing at the same time. in Vietnam (Vietstock 2022) and Vietnam International Exhibition of Ingredients, Food and Beverages (Food Ingredients 2022)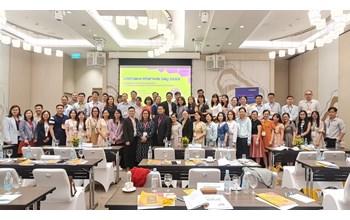 Kien Vuong cooperates with Merck to organize a pharmacy seminar on drug registration and preparation
For the first time after more than 2 years of Covid, Kien Vuong Co., Ltd., together with Merck, restarts again the seminar program, and this time the topic is "Trends in drug registration and development of liquid drug formulations and sterile." with the purpose of introducing and updating to the pharmaceutical customers in Vietnam about: the trends in registration in the world in general and in Vietnam in particular, the problems in drug registration, selection of preservatives and standard solvents in the pharmaceutical industry, and issues relating to the shelf life of product materials. The seminar was held on March 15, 2023, at Le Meridien Saigon Hotel (3C Ton Duc Thang Street, Ben Nghe Ward, District 1, Ho Chi Minh City)